Phew, this year has raced past! It's only a few months until summer graces us with blue skies again, which means it's nearly time to get your swim-wear out and hit the beach. We've got tips to make getting in shape for the sunshine season easy and fun, to help you feel 100% comfy in your own skin. Though these changes may be small, you should see a big difference in how you look and feel.
1. Eat Regular Nutritious Meals
If you're having nutritious and reasonably portioned meals, you're on the right track to fuel your body to perform it's best AND look it's best! "Eat more frequently, make healthy eating choices and control your portions", says Melissa Stevens, MS, RD, LD, Nutrition Program Coordinator for Preventive Cardiology and Rehabilitation at the Cleveland Clinic Heart Center. Skip the junk food, and instead prep healthy snacks such as legumes, nuts, or yoghurt for when you get peckish! You know what mum always said, make sure you eat your fruit and veges!
2. Plan Meals in Advance
If you always have your next meal with you, it'll help you resist temptation to eat something unhealthy. Keep your favourite healthy snacks handy, such as Nutrimeal™, so you're ready to eat whenever hunger strikes.
3. Prepare Most Meals at Home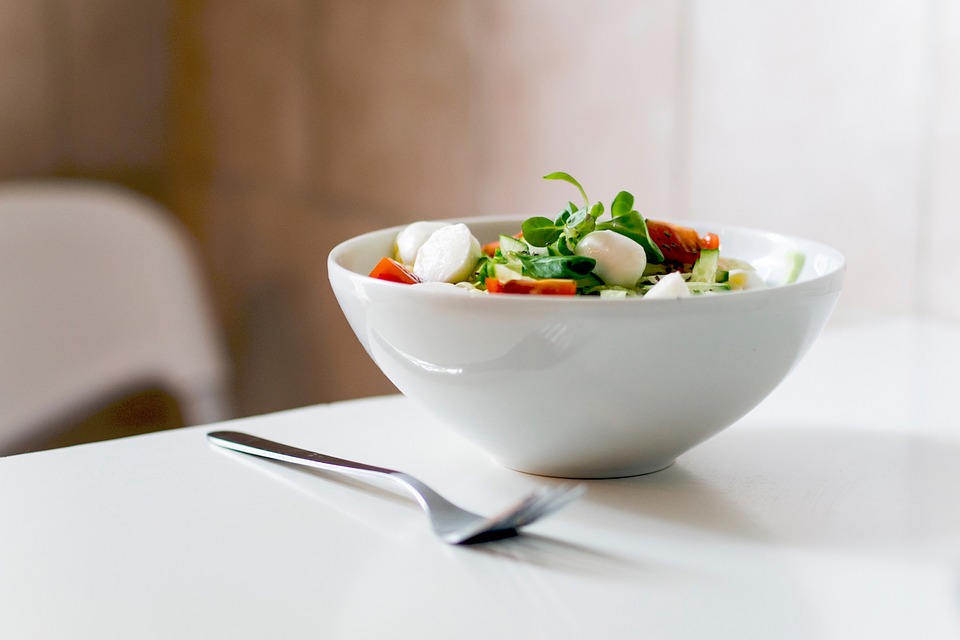 When you prepare meals at home, you have control over what is going into your food. When you eat out, you don't really know what you're getting, plus portion sizes tend to be double the amount necessary. A great tip for when you do dine out, is to place half of your meal in a "to-go" bag so you aren't eating a massive portion.
4. Drink Plenty of Water
There are so many reasons to stay hydrated, and it can even help you achieve your weight goals! Drinking water increases the amount of calories you burn, which is known as resting energy expenditure.
5. Burn More Calories Than You Take In
Hit the gym, walk the dog, do Zumba with your bestie. The more you move, the more you're going to burn! Plus, be conscious of how much sugar you're consuming. Even though the label may say it's 'healthy', it may not actually be.
6. Save Wine for The Weekend
If you love your wine (beer, or your pick of poison), save it for the weekend. You can drink it as part of your 'cheat' meal. When you're having a sneaky wine most nights, it tends to add up. Wine has a lot of calories, so be sure to drink in moderation, especially if you're trying to lose weight.
7. Build Those Muscles 
Make sure you're getting cardio in, but don't forget about strength training! While cardio is important for weight loss, as you build muscle, you'll burn calories faster! Muscle burns calories, even at rest. Time to join the lads at the bench press. Plus, you want to be that toned bikini babe at the beach this summer, right?
8. The Best Time to Work Out
So you might have heard it's best to work out in the morning on an empty stomach, or night time, or 1am (just kidding). There are some great reasons to work out in the morning, but a workout is better than no workout. If you struggle to wake up early in the morning and love an evening workout, do it! If you can think of nothing worse than finishing work and having to head to the gym, then morning it is! Maybe you even like going in your lunch break. Whatever you enjoy most, and gets you moving is the right time for YOU!
Oh, and how could I forget the most important tip of all. No matter what size or shape you are this summer, remember you look smokin'.
Written by Monique Sparks